We've Been Helping Tasmanians For Over 40 Years
Epilepsy Tasmania is a not-for-profit community organisation improving the quality of life of Tasmanians with epilepsy, and those around them, through education, coordination and support.
Around 20,000 Tasmanians have epilepsy and an additional 80,000 family members, carers, colleagues and friends are affected in some way. That's one-fifth of Tasmania's population!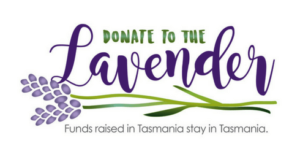 Your generous donation will help provide our statewide services to Tasmanians affected by epilepsy, including:
Epilepsy Friendly Workplace training.
Epilepsy Connect telephone-based peer support service.
Open Gardens for Epilepsy events in partnership with Blooming Tasmania to raise awareness of epilepsy within relaxed environments.
Smart Schools resources and training.
Personalised Support for individuals and families.
Disability resources and training.
Seniors resources and training.
DONATE NOW!
Help Tasmanians affected by epilepsy
Make a quick and easy tax-deductible donation to Epilepsy Tasmania.