Purple Day is a worldwide grassroots campaign started in 2008 by nine-year-old Cassidy Megan from Canada to encourage more people to start talking about epilepsy.
Celebrate Purple Day 2020 - Some Event Ideas
Epilepsy Tasmania is committed to ensuring the safety of our staff, supporters, clients and the wider community during the ongoing outbreak of COVID-19, or the coronavirus.
Ensuring the safety of our staff, clients, supporters and the community has meant the cancellation of many events related to Purple Day, which is disappointing for all in our community who have put in significant effort.
But there are many things we can continue to do to support people living with epilepsy during this difficult time.
JOIN US AT 12 PM on Thursday 26 March for our special LIVE FACEBOOK virtual event.
You could get started right now by purchasing some Purple Month merchandise.
RUN AN EVENT
Register your 2020 fundraising event. Go in the draw to win dinner, Mamma Mia tickets, and a night's accommodation.
Set up an online fundraiser
Websites such as Everyday Hero and Facebook have facilities to easily set up online fundraisers. You can set up an Everyday Hero here, while Facebook's guide is here.
Get creative. If you're spending extra time at home, you could use some of your own hobbies to encourage people to donate. Knit a quilt, write something creative, do some craftwork—your imagination is the only limit!
Sponsored by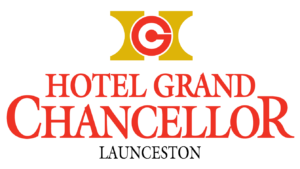 Finger Knitting School Challenge
Accept the challenge! Enter your school and spend Purple Day knitting a masterpiece.
Epilepsy is something most people don't talk about much. It's something many of us don't understand and – to be honest – the thought of someone having a seizure freaks us out a little bit.
Epilepsy Tasmania wants to change that – and help people who have no experience of the condition to understand what it's all about, to demystify it and in turn help make life better for people who are affected.