Yes, please!
Fundraising is vital to help our charity continue providing statewide services and support to Tasmanians affected by epilepsy.
We have lots of suggestions for how you can raise money that will directly help Tasmanians with epilepsy, and we're keen to hear your ideas too.
To register a fundraising event for Epilepsy Tasmania, simply read, sign and return our Fundraising Guidelines and we'll get in touch with you very soon.
Or contact us on 03 6344 6881 or email epilepsy@epilepsytasmania.org.au
Want to know more or ready to get involved?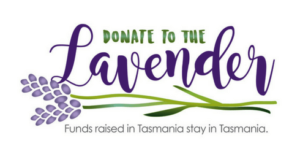 Donate to the Lavender is our assurance that all money raised for Epilepsy Tasmania will stay in Tasmania and be used to help Tasmanians affected by epilepsy.